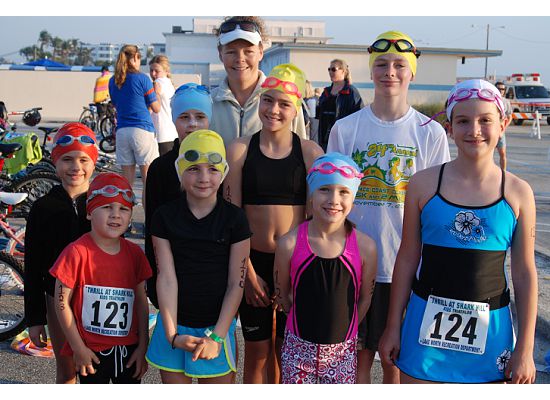 Join the team for one of the fastest growing and coolest sports in the U.S.-triathlons! Regardless of skill level or experience, the only requirement is that you must be motivated. We'll work on skills specific to swimming, biking, running and
endurance.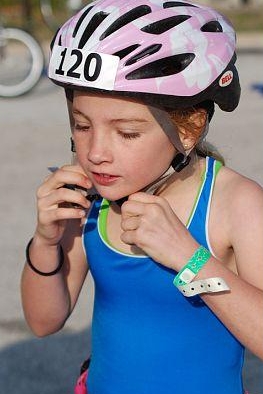 You'll train year-round with a team of other kids that will become your friends and partners in achieving the same goals of improving fitness and competing in triathlons at the best level possible. Team directors and coaches will promote strong team sportsmanship and unity while preparing you and your teammates for a lifelong journey in the sport of triathlon.

2011 TRIATHLON CLUB TRAINING SCHEDULE


MEMBERSHIP COST

$65 PER MONTH PER PERSON PLUS $12 REGISTRATION FEE
INCLUDES 2 ONE HOUR TRAINING SESSIONS PER WEEK PLUS
OTHER CLUB BENEFITS MENTIONED ABOVE


MEMBERSHIP DETAILS

* MEMBERSHIP IS OPEN TO ALL CHILDREN AGES 5 TO 17 WHO ARE INTERESTED IN YOUTH

MULTI-SPORTS ACTIVITIES RANGING FROM YOUTH TRIATHLONS, 5K DISTANCE RUNNING &

SWIMMING.
* YOU DON'T HAVE TO BE AN EXPERIENCED ATHLETE TO JOIN. ALL ATHLETIC ABILITIES ARE

WELCOME.

* MEMBERSHIP INCLUDES WEEKLY TRAINING SESSIONS IN A GROUP SETTING THAT INVOLVE ALL

ASPECTS OF TRIATHLON TRAINING FROM RUNNING, SWIMMING, CYCLING TO TRANSITION

TRAINING & ATHLETE NUTRITION.

*
MEMBERSHIP DOES NOT INCLUDE MOCK TRI SESSIONS OR OPTIONAL SESSIONS
(SEE OPTIONAL SESSION RATES BELOW).
* CHECK CALENDAR TAB FOR NEW/UPDATED SCHEDULE. SESSIONS ARE HELD MONDAY

THROUGH THURSDAY.
OPTIONAL TRAINING SESSIONS ARE AS FOLLOWS & SCHEDULE IS AVAILABLE AT THE CALENDAR TAB:
Drop in rate for regular 1 hour tri club or swim training sessions during the week - $10 per session
Small group stroke clinic is $20/half hour or $40/hour by appointment
Private stroke clinic is $35/half hour or $50/hour by appointment
Weekend Mock Tri rate is $15 per athlete by RSVP
Group open water swims are $10 per athlete by appointment
Private open water swims (Ocean and River options) or one-on-one training sessions are $20 per athlete for 1 hour. This includes cycling/running/beach workouts or any combo you choose. By appointment