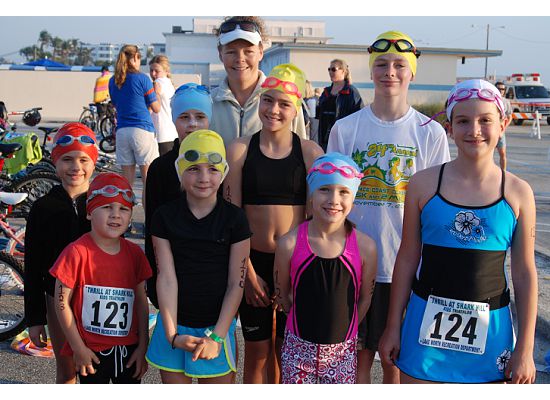 TEAM HURRICANES
USAT OFFICIAL CLUB
Join the team for one of the fastest growing and coolest sports in the U.S.-triathlons! Regardless of skill level or experience, the only requirement is that you must be motivated. We'll work on skills specific to swimming, biking, running and endurance.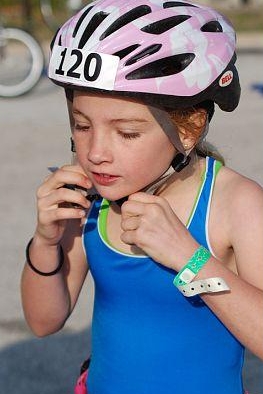 You'll train year-round with a team of other kids that will become your friends and partners in achieving the same goals of improving fitness and competing in triathlons at the best level possible. Team directors and coaches will promote strong team sportsmanship and unity while preparing you and your teammates for a lifelong journey in the sport of triathlon.

TEAM HURRICANES 2013 TRIATHLON TRAINING PROGRAM

ABOUT TEAM HURRICANES!
Team Hurricanes is a youth triathlon training club for kids ages 5 and up. You don't have to be an experienced athlete to join. All athletic abilities are welcome. Membership includes weekly training in a group setting that involves all aspects of triathlon training including running, swimming skills and endurance, cycling, transition training and athlete nutrition.
Training includes 1 day of dry land training and 1 day of swim training per week.
Optional extra training on weekends is also available.
There are several 8 week training sessions scheduled for 2013. The first session starts January 14th, 2013.
The schedule is posted on this website under the CALENDAR tab.

THE RACE SEASON
The youth triathlon race season starts in March and ends around October. Our training sessions prepare athletes to participate in a variety of races including the Sunrise Series Kids Triathlon at Gleason Park, Indian Harbour Beach (twice/year) and the Iron Kids in Orlando. The Iron Kids is our goal race before the summer break. Every year a group of our club athletes participate in the Iron Kids as a team. Families also participate in a variety of other races in Florida. Team uniforms will be available for purchase early in the season which can be worn at all the races. Team uniforms consist of a team swim cap and a triathlon top with our logo. Additional items will be available at extra cost.

HOW TO REGISTER FOR A SESSION
You can register online at IMATHLETE.COM by clicking on the REGISTER NOW button at the top of this page or go to imathlete.com and type HURRICANES YOUTH TRIATHLON & SWIM CLUB. There are NO extra fees when you register. Uniforms are an additional cost and are optional. An order form will be distributed at the first practice.

COST


8 WEEK TRIATHLON TRAINING - $155 PER ATHLETE
SIBLING DISCOUNT $141 PER ATHLETE

16 WEEK TRIATHLON TRAINING - $310 PER ATHLETE
SIBLING DISCOUNT $282 PER ATHLETE

8 WEEK SWIM CLUB FOR 2 DAYS PER WEEK - $115 PER ATHLETE
8 WEEK SWIM CLUB FOR 1 DAY PER WEEK - $75 PER ATHLETE

16 WEEK SWIM CLUB FOR 2 DAYS PER WEEK - $230 PER ATHLETE
16 WEEK SWIM CLUB FOR 1 DAY PER WEEK - $150 PER ATHLETE

SWIM PRACTICE
From January to May swim practice will be Mondays from 5-6, Fridays from 5-6 and Sundays from 12-1.
Triathletes must ch
oose
ONE of the above mentioned swim days for their swim training. Swim club athletes must choose either 1 or 2 days depending on what you are signing up for. Space fills up fast. Early registration is recommended to secure your swim day.

PLEASE NOTE: If you would like to swim on an extra day other than the day you have chosen, a $10 drop in fee is applicable OR you may register for the 1 or 2 day/week swim option above. Drop in athletes are not guaranteed a swim spot therefore to secure any additional swim spots, it is recommended that you register for extra swim days through the imathlete website.

DRY LAND PRACTICE
Dry land practice days for triathletes will take place as follows:
Thursdays from 4pm to 5pm for all elementary age athletes
Sundays from 10:30am to 11:30am for all middle and high school athletes, including elite or competitive elementary age athletes (must have good cycling skills).

PLEASE NOTE: Dry land practice days mentioned above are subject to change PRIOR to session start date if days listed above affect participation/interest.