PLEASE NOTE: THIS EVENT HAS BEEN POSTPONED UNTIL FURTHER NOTICE.
IF YOU HAVE ANY QUESTIONS, PLEASE CONTACT 321-557-2761. THANK YOU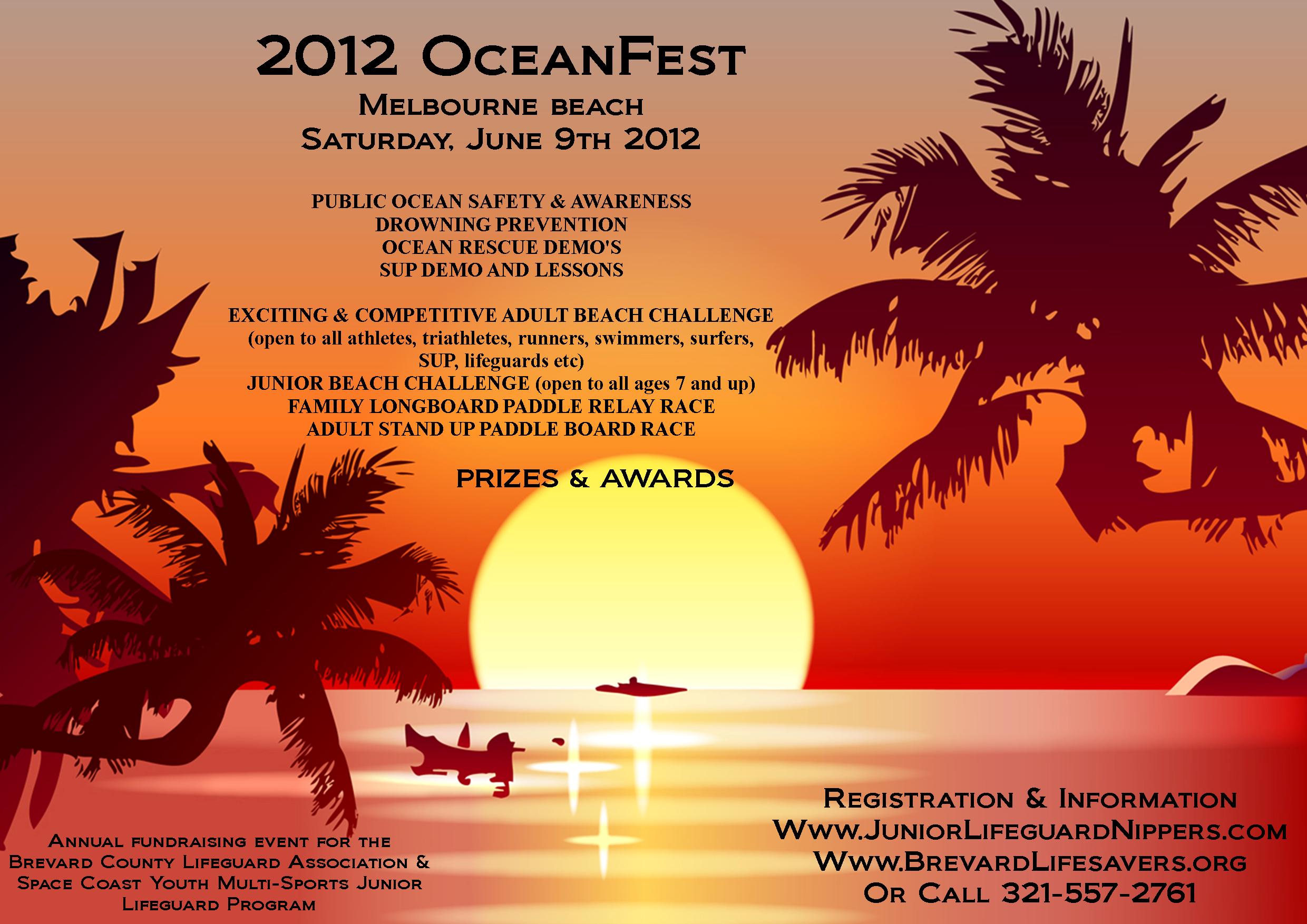 WHAT IS OCEANFEST?
A community service event
designed to bring the entire community together for a day of fun
and educational activities at the beach.
ANNUAL FUNDRAISER for the
BREVARD COUNTY LIFEGUARD ASSOCIATION &
THE SPACE COAST YOUTH MULTI-SPORTS JUNIOR LIFEGUARD PROGRAM
LOCATION:
SPESSARD HOLLAND BEACH SOUTH
MELBOURNE BEACH
EVENT SPONSORS & VENDORS ARE INVITED
Call 321-557-2761 for info
CLICK HERE TO PRINT A REGISTRATION FORM
ANY ADDITIONAL DONATIONS WILL BE ACCEPTED AND APPRECIATED.